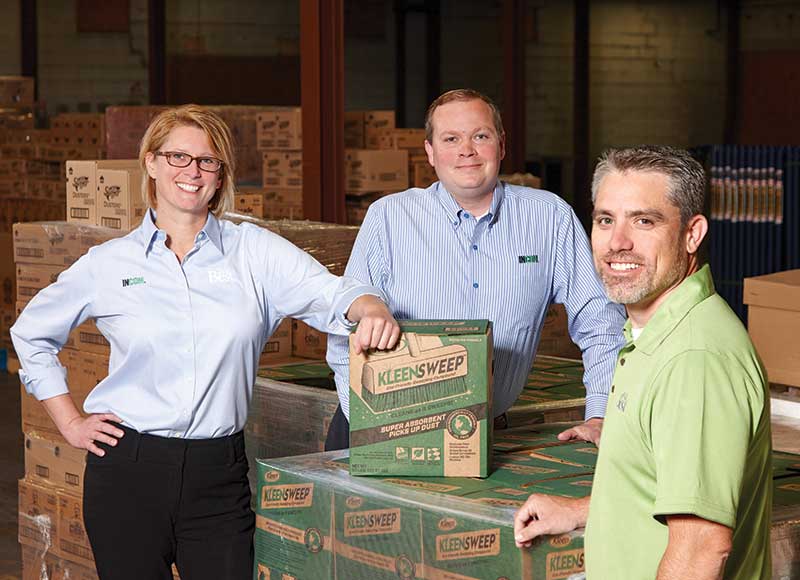 Our philosophy: Serving others as we would like to be served
Our mission: Making the best even better®
Our goal: Helping our members grow and achieve their dreams™
You'll find these principles everywhere—emblazoned on our lobby wall, inscribed on the covers of reports to our members and printed on every invoice that leaves our office. But to us, these are much more than just words. Everything we do is driven by these ideas. In every area of our organization, we live by them—day in and day out. We make decisions with them in mind. We talk about them in meetings and find fresh, new ways to implement them. The better you know our philosophy, mission and goal, the better you know what drives us as an organization.
Who We Are
Because we work to shine the spotlight on our members and not ourselves, you might not have heard of Do it Best. It might even surprise you to learn our annual sales surpass $5 billion, making us the largest privately held company in Indiana. We're also the second largest co-op in the home improvement industry, serving thousands of independently owned locations across the United States and in more than 50 other countries. We have member stores throughout Central and South America, the Caribbean, and numerous countries in Southeast Asia.
We love the diversity of our membership and value the experiences that each of our members brings to the co-op. We have more than 400 employees based in our global headquarters in Fort Wayne, IN, plus over a thousand more in our eight warehouses, what we call Retail Service Centers (RSCs), throughout the US. We also have a professional team of regional business consultants who work side-by-side with our members around the world.
We are not a franchise, so our members' stores go by many different names. Our members could have a store in your hometown named "Joe's Do it Best®," or they might just go by "Joe's Hardware & Lumber." It's up to each owner to decide how best to market their business to their community.
As a buying cooperative, we represent our members as we work with vendors and manufacturers — leveraging the combined buying power of our members to obtain great prices on merchandise for their stores. Products may include hammers and nails, lumber and home-building materials, housewares, patio furniture, or anything in between. Once a year, any profits we've made are returned to our members through year-end rebates. This enables them to reinvest in their stores by expanding merchandise selection, adding additional locations, and making capital improvements.
Beyond merchandise, Do it Best also offers a full menu of exceptional retail programs and services designed to increase market share and profitability. These range from retail strategies to advertising and marketing, store design, employee training, and customer rewards programs. There are no mandates because all of our programs are flexible and customizable — members pay for only what they use and what they need!